Daily Stormer
November 2, 2016
Red Ice has a live stream.
We'll have this article back up at the top for the LIVE THREAD this evening.
Original article follows.
No stopping him now!
Dr. Duke's epic debate will be broadcast by C-SPAN at 8PM Eastern Time. (Not C-SPAN2 or C-SPAN3, but original C-SPAN. This is the big leagues, baby!) It will also be on C-SPAN radio.
C-SPAN's website has live TV streaming, although you may need to sign in, so give yourselves plenty of time to figure that out.
C-SPAN radio does not require sign in.
We're going to try and figure out a YouTube stream for easy access. This article will be updated when that comes through.
Click on Image to Donate!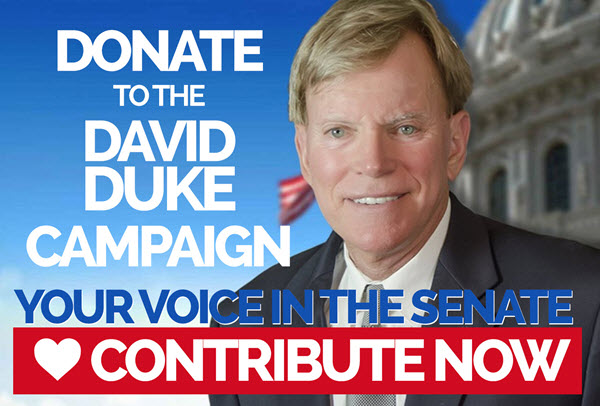 Click here to Help Send Dr. David Duke to the U.S. Senate!
And please spread this message to others.
The below thread will function as a LIVE THREAD when this party gets started.